Running OpenSesame via browser
Hello! I am currently planning an experiment and I would like to know whether it is possible to run an OpenSesame - Experiment through a browser (as demonstrated in this Video: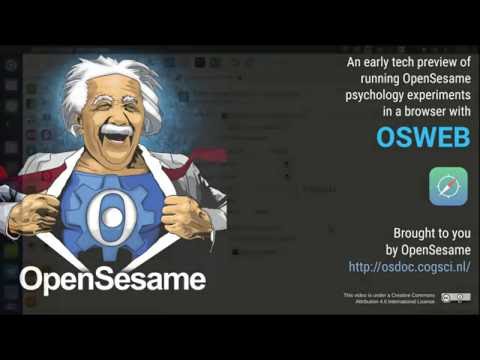 ), WITHOUT having OpenSesame installed on the computer in question but with still being able to record reaction times? My problem is as following:
My university uses E Prime to conduct experiments. The licences are limited and I won't have enough time to construct the experiment in the time when our library is open.
I would like to use OpenSesame but I suspect I won't have the permission to install any new software on the computers in the lab. This is why I would like to try this alternative.
P.S.: As I have now seen in the description of said video, OSWEB is not yet available of end-users, but maybe there's another way to achieve this? Or are there any alternative suggestions regarding open software to do this?
P.P.S.: As an alternative, I would try to use an old laptop of mine running linux to run the experiments. The issue I see here now is that reaction times might not be recorded reliable fashion due to "weak" hardware. Could that be the case?
Sorry for asking so many questions in one post, I can split this up if you want me to.
Thank you for reading